European Bank -
8+ years
Focus: Organizational Development Process - Culture, Strategy & Structure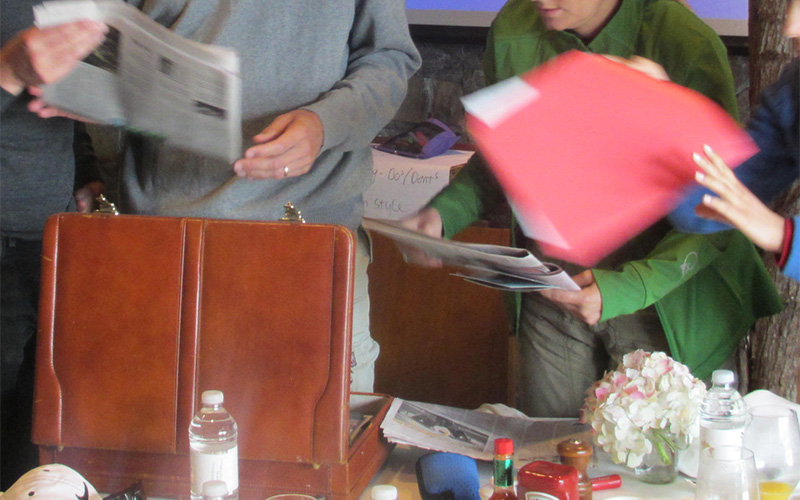 Our initial request was to conduct an annual team development session for the Country Management Team to start a new branch in the U.S. This was followed by additional annual team development sessions.
We assisted with the on-boarding of a new Manager by using one of our most powerful Strategy Simulations to challenge and inspire the team. The simulation is called "Learning in a Briefcase", a fast-paced espionage scenario that is filled with red herrings and ambiguity. The scenario creates a real sense of urgency and emphasizes the fact that acting too quickly can jeopardize an entire mission. Though the group performed exceptionally well, and this program became the standard for all future off-site programs, we determined that the results were not long-lasting enough and faded over time. Our metaphor for this situation is that you cannot join a gym, go there for two days, and expect a washboard stomach. Though the annual sessions were useful, we recommended shifting to an ongoing transformation process that would yield far greater results.
Fast-forward to 2017: we have been working with this client using our Organizational Development Process for over two years with strong results. Initially, we noted that people needed to give feedback to one another, but felt nervous doing so face-to-face. We co-created a custom feedback tool that collected quantitative and significant qualitative feedback for each member of the team. This was a bold, potentially volatile move that made a significant impact on the team and spawned a new energy, commitment, and drive. Their community was lacking trust, so we knew we needed to create an environment where honest dialogue could happen before we could tackle Strategy. It was clear that the Manager had too many Direct Reports, and that this Structure was a challenge, so we created a space where the team was able to shift the Structure and own it.
Our next methodology utilized our Strategy Cascade process, which is built around the framework of AG Lafley's "Playing to Win". The purpose of this process is to build sweat equity and alignment around a common purpose. The initial Strategy was designed for the Management team, and then Cascaded by inviting three business line teams to create their own versions of the one-page Strategy document. The ownership of the process is now at an all-time high. As Jim Collins wrote in his book "Good to Great", it is like getting a 5,000-pound flywheel spinning: if it isn't consistent and ongoing, it is easy for it to stop, but if you can get it spinning fast, it becomes unstoppable.