Operation Explore has a network of exceptionally gifted people with a variety of talents and skill sets. Using the "Hollywood" model, OE determines the team member(s) best suited for the program at hand, ensuring it is never 'one size fits all'.
Core Team
Jeff Boyd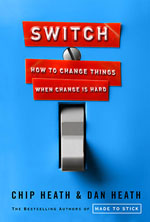 Jeff, Founder and President of Operation Explore, is an organizational development practitioner with a focus on Culture, Strategy and Structure. He specializes in highly customized and engaging organizational development learning processes. A core niche is the use of experiential learning as a 'practice field' for the application and development of skills, knowledge and shifting mindset. His primary focus is to shift mindsets, perspectives, create alignment, focus and energy. One of his passions is working with family owned businesses with a desire to manage transitions from one generation to the next. The ultimate goal is to stir curiosity about people, skills, performance, strategy, and self, while igniting the fire and passion within.
During his down time he enjoys spending time with his wife Valerie – his college sweetheart and wife of 25+ years and his three daughters: Kierra, Mikaela and Ainsley (two are in college). He enjoys mountain biking, paddle boarding and adventure.
Favorite Book: "Switch" by the Heath Brothers, one of the more accessible readings on how to manage change. Favorite quote: "It is okay to look back, but don't stare". Phil Barco
Ian Helsby
Ian joined Operation Explore as Managing Director in October 2000, after 20 years as a chartered accountant in England. Ian spent 10 years with Deloitte in Manchester, England and Portland, Oregon and 10 years at Lathams a major independent firm in the NW of England.
Ian has a B.A.(Hons.) in Accounting in Finance and is a Fellow of The Institute of Chartered Accountants in England & Wales.
Ian's hobbies including watching all sports, having now retired from a long career in the Cricket leagues in NW England and he enjoys spending time with his family.
Roger Woodgate
Roger has 35 years of experience in the field of leadership & management training and designs and delivers development programs in: Change Management, Organizational Change, Developing Leaders & Their Teams. He consults with organizations who are either going through change or needing to re-shape organizational culture. He is our specialist in instructional design and the design specialist who has created unique interventions including The Consultancy Raid, Learning in a Briefcase, Teamworks. He is also our designer for bespoke case study design. He has designed learning solutions for companies in the US, Europe and works in a range of sectors at Operation Explore including: banking, retail, transport, pharma, manufacturing as well as the public sector. During his time as a Harkness Fellow he was based at The School of Management at Arizona State University where his interest was Teaming and Self –Managed Teams. He is a Graduate of The London School of Economics, University of London, and a Masters in Educational Studies from University of Leicester where his thesis was on Adult Learning.
Alice Bemand
Alice's journey with Operation Explore began in 2004, when she witnessed the power of their programs while working as a sales manager at a conference center. Soon, Alice began introducing her clients to OE, knowing their sessions would be more impactful when they participated in one of their innovative programs. Alice's career trajectory then took her to the non-profit sector. Through her career, the constant has been the recognition that organizations are comprised of people, and that the human component is what makes the difference. Alice believes exploring the human potential is a goal worth pursuing, and is pleased to assist Jeff with Special Projects and business development. Alice recommends reading Power vs. Force by Dr. David R. Hawkins
---
Adjunct Team
Gino Coca-Mir
Through the development of custom adventure activities, games and simulations, Gino facilitates change that specifically address client expectations. He is especially proficient in skills-building in areas such as productive conversations, real teamwork, decision-making, developing shared values and vision, and building more authentic relationships.
Gino has developed many music-based (percussion) workshops for Operation Explore client, Pfizer Pharmaceuticals, which were delivered in San Diego, Venezuela, New York and Miami.
Bill DeLano
Bill's trademark is his ability to translate difficult business issues into thought-provoking simulation experiences. He works with executives to design and implement initiatives ranging from Strategic Planning, Culture Change, Leadership Coaching and Team Development. The result of his work is that individuals, teams and organizations achieve bigger goals, form better strategies and experience greater synergy.
Vanessa Druskat, PhD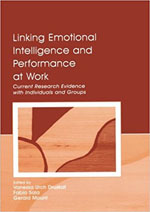 Co-Creator of the Concept of Team Emotional Intelligence. Vanessa is a world expert on emotional intelligence and team emotional intelligence. Together with her colleague Dr. Steven Wolff, she co-authored the Harvard Business Review article on Group Emotional Intelligence, which brought the topic of Team Emotional Intelligence to wider attention.
Nate Folan
Creative, authentic, and inspiring, Nate engages professionals and teams in interactive learning experiences that are both personally and professionally fulfilling. Author of "The Hundredth Monkey: Activities that Inspire Playful Learning", Nate enthusiastically invites others to discover the value of playful moments, building authentic relationships, and developing a growth mindset. He recommends reading "Linchpin" by Seth Godin.
Pam McPhee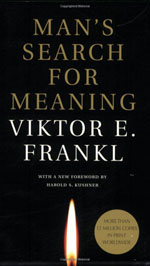 Pam's specialties are courses in Outdoor Leadership, Challenge Course Management, Facilitation Methods, Models, and Tools and Leadership Practicum. Pam has most recently been pursuing opportunities to utilize methods and practices from the field of Equine Assisted Learning to support the development of effective teams and leaders.
Pam recommends reading "Man's Search for Meaning" by Viktor Frankl.
Judy Ringer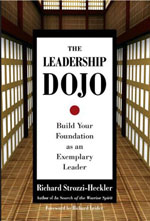 Judy is the author of "Unlikely Teachers: Finding the Hidden Gifts in Daily Conflict", which offers leaders skills for transforming conflict and communicating skillfully. A black belt instructor in the martial art Aikido, Judy provides leadership development and presentation skills training internationally using Aiki principles and techniques. In addition to her own book, Judy suggests reading "The Leadership Dojo" by Richard Strozzi-Heckler.
Mark Stailey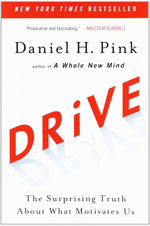 Mark has spent 20 years in the fields of education and organizational development specializing in leadership, experiential training and team development. He designs and delivers custom learning solutions for organizations in a variety of industries including manufacturing, health care, retail, defense, education and government.
Mark recommends reading "Drive" by Daniel Pink.
Alex Villarreal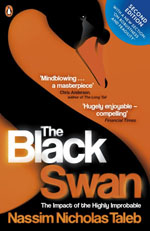 Alex focuses on three main approaches: Behavior -- he is a Master Facilitator and representative for TetraMap International a New Zealand based behavior learning tool; Dialogue -- with the Lego Serious Play Method with Storytelling; and Experience-Based Learning. Alex recommends reading "The Black Swan" by Nassim Nicholas Taleb.